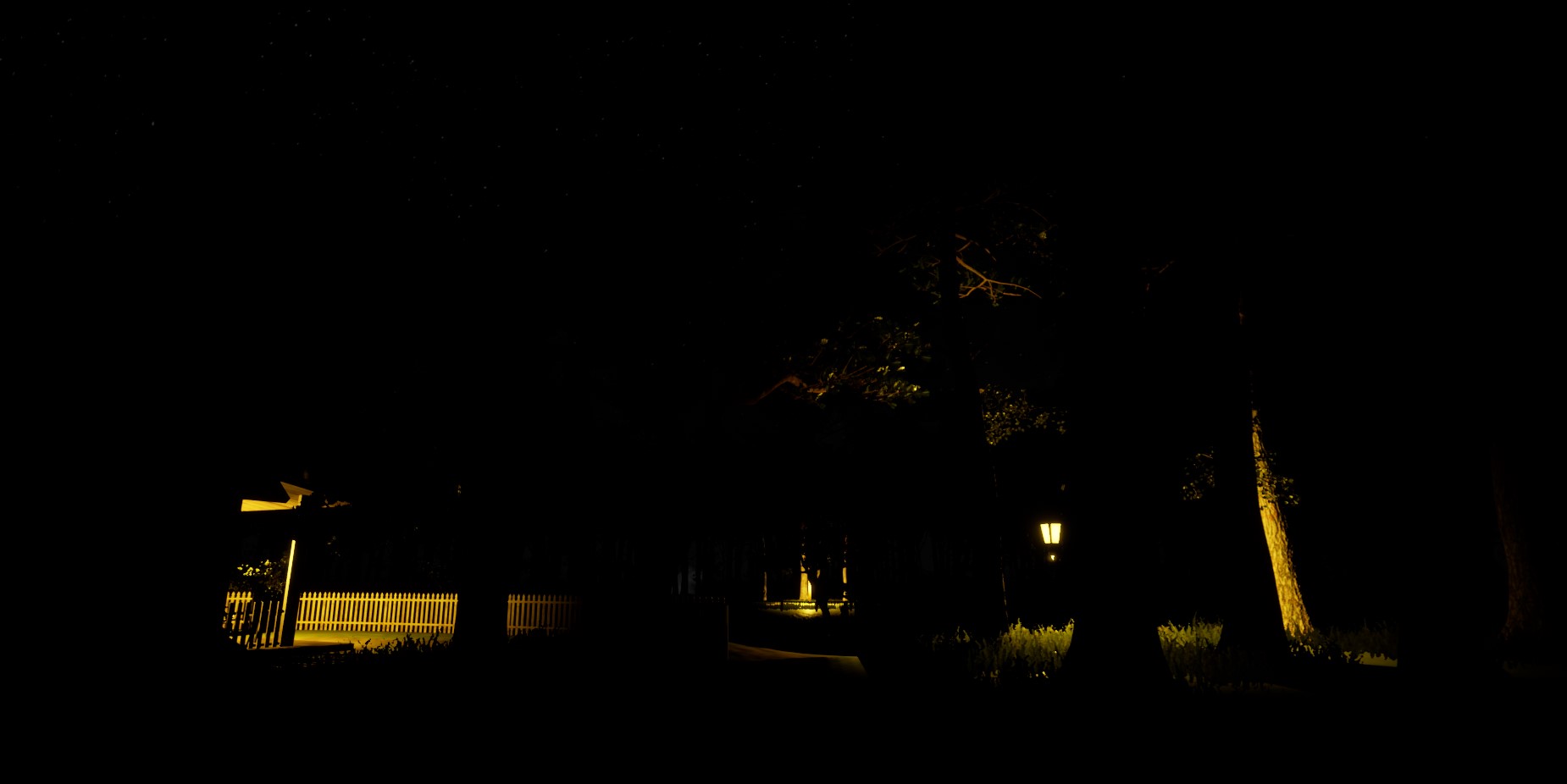 Searching
A downloadable game for Windows
Searching is a prototype of survival horror where you play as an old man suffering from schizophrenia. His wife died a long time ago and sometimes he doesn't remember about it.
Even when he lives with his family on the same property, he has a tendency to leave his cozy home and do senseless activities in the yard at night.
When he starts a fire and his family comes out to see if he's okay, he does not recognize their faces. He sees them as demons. The environment around seems to want to harm him.
The full game would tell a deeply psychological story with horrifying and psychedelic setting, where we would get to known his past life as a young ambitious man struggling with mental illness and loss of his dear wife.
Updates:
16.04.2019 - better performance, lighting and foliage changes, added ferns.

01.05.2019 - bug fixes.
10.09.2019 - FPS fixes.


Website: piotrpieniak.com

Install instructions
Just extract and play it! :)

Comments
Log in with itch.io to leave a comment.
Hello, nice game! I played it for my channel! thank you (:
Thank you! I am glad you enjoyed it! I worked on FPS after your video and uploaded new version today, so it should be more smooth now. I will change player body soon too :)

thank youu, and the fps i think was a problem in my settings! keep up the good work dude (:
I get some sounds and a black screen. No game ever shows up. Can't play :(
It's 50 sec sound intro, game shows up when it ends and you can just skip with Enter button.
I wanted to simulate the main character blackouts by this. It means he has dreamed about his wife, so walked out of the house in some state of unconsciousness.